Crater Lake is Oregon's only traditional National Park. It's not a large park like Yellowstone, Yosemite or the Grand Canyon, where visitors can spend many days exploring the sights. To see most of what Crater Lake has to offer takes only about a day. Two days however might be quite enjoyable as the beauty of the lake and trails in the area can consume time, especially if time is not the most important aspect of your trip.
There are several directions you can enter the park from and the route from Roseburg is actually closed during winter months and longer if there is much snow. During the summer and better months of the year many come in from Roseburg using Highway 138 which is about 100 miles and a 2 hour drive. To expand on this is a beautiful drive with many stops along the way to enjoy a great deal of Oregon's' Natural Beauty.
Crater Lake is a must see and it's certain that you have never seen such a deep blue water anywhere else. The reason for this is the depth (1943 feet) and purity of the water.

(Do check out weather conditions as it can get quite bad at times)

Crater Lake Weather Forecast

Click for weather forecast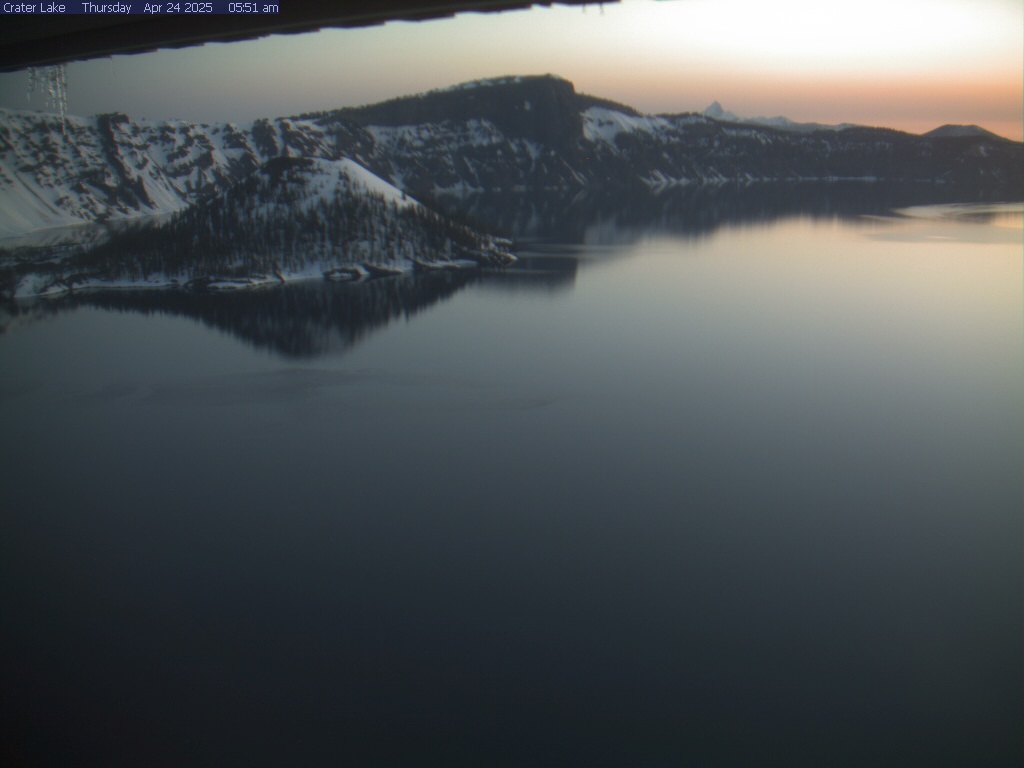 From the Sinnott Memorial Overlook webcam, 7100 feet above sea level, you can view Wizard Island, Llao Rock, and at times you can see Mount Thielsen outside the park. Up to 50% of the time in the winter the webcam is obscured by snow and clouds. The webcam updates every 10 minutes.

View of Steel Visitor Center at Crater Lake National Park. Image updates every 10 minutes.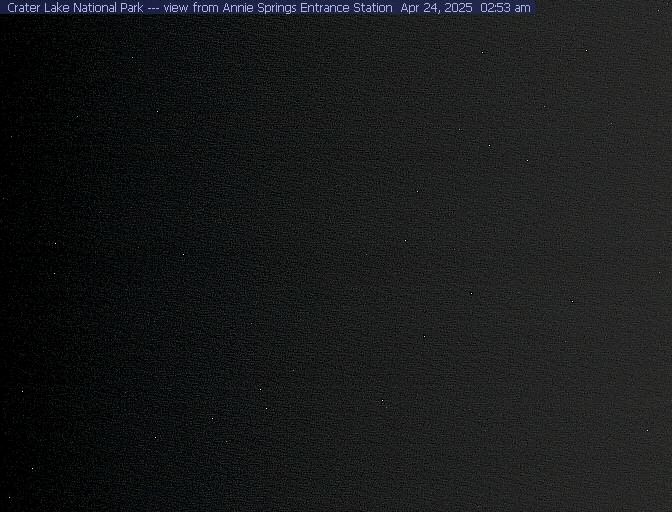 Open year-round, Highway 62, aka Crater Lake Highway from Medford, provides access to Crater Lake's rim via Munson Valley Road. 7 miles long, Munson Valley Road takes visitors from Annie Spring entrance station (elevation 6000 ft) and climbs nearly 1100 feet to Rim Village. Image updates every 10 minutes..